Browse Articles
Learn more about John William Waterhouse's paintings and life story.
Biography
Biographical Overview
Painter of classical, historical, and literary subjects. John William Waterhouse was born in 1849 in Rome, where his father worked as a painter. He was referred to as "Nino" throughout his life. In the 1850s the family returned to England. Before entering the Royal Academy schools in 1870, Waterhouse assisted his father in his studio.
Read more »
Biographical Sketch from 1885
A biographical sketch of John William Waterhouse published by the Illustrated London News (August 22nd 1885) on the occasion of Waterhouse's election as an Associate of the Royal Academy.
Read more »
JW Waterhouse, a man of the North
Although born in Rome, Italy, John William Waterhouse considered himself a man of northern England, in particular the city of Leeds, Yorkshire. His father, William, was from Leeds and Waterhouse was educated in the city.
Read more »
Photographs
Photographs
A selection of photographs depicting the painter John William Waterhouse are shown on this page. They include formal studio portraits together with informal family snapshots. Most of the photographs come from the John Physick Collection. The others are reproduced either in the Anthony Hobson 1980 monograph, or Jeremy Maas's Victorian Art World in Photographs.
Read more »
The Models
Events and Lectures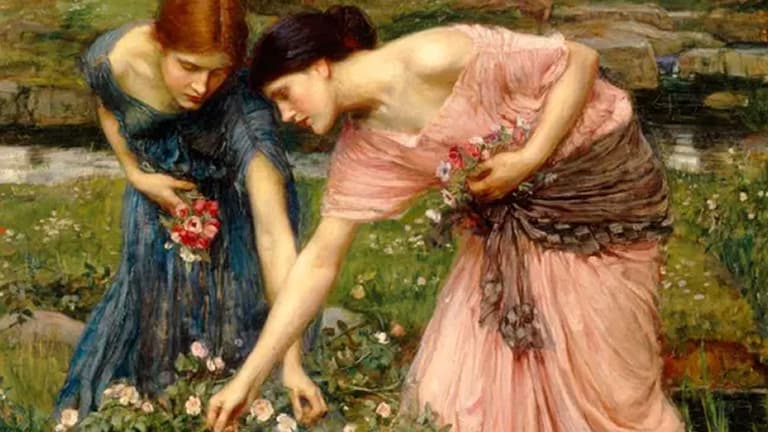 J.W. Waterhouse's Rape of Persephone
Reproduced here is the full text of a presentation given by art historian and Waterhouse biographer Peter Trippi at the 2005 Annual Meeting of the College Art Association in Atlanta, Georgia (February 16-19, 2005). The presentation was part of a session chaired by Alicia Craig Faxon called The Pre-Raphaelites and the Mythic Image.


Read more »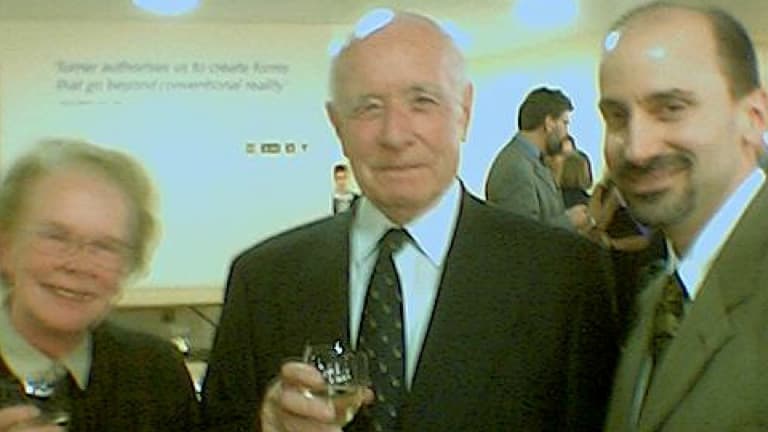 John William Waterhouse Symposium at Tate Britain
On the 10th of October 2002, Tate Britain held a one day Symposium dedicated to John William Waterhouse, timed to coincide with the publication of a new monograph J W Waterhouse by Peter Trippi.

Read more »
Autograph Letters
Obituaries
Waterhouse's Grave
The Final Resting Place
John William Waterhouse died on 10th February 1917. Following a funeral service held at St Mark's Church in St John's Wood, London, Waterhouse's body was taken to be buried at Kensal Green Cemetery in northwest London.
Read more »
Restoring Waterhouse's grave
By the start of the 21st century Waterhouse's grave at Kensal Green Cemetery in north London was in poor condition and the inscription on the headstone was illegible. In 2008 the Friends of Kensal Green Cemetery started an appeal to raise funds to restore the grave.
Read more »
Blue Plaque
English Heritage Blue Plaque
In 2002 a Blue Plaque was installed at the former home of John William Waterhouse in St John's Wood, London. The Blue Plaque is a scheme organized by English Heritage which honours famous people and important buildings in the United Kingdom.
Read more »
10 Hall Road, St John's Wood, NW8
John William Waterhouse lived at 10 Hall Road, St John's Wood, north London, from 1900 until his death in 1917. The previous occupant was the sculptor Harry Bates, A.R.A. The house today is still a private residence, so please respect the privacy of the current owner if paying a visit to see the Blue Plaque.
Read more »
Reminiscences
Collectors
Patrons and Collectors
Below is a list of known patrons and collectors of Waterhouse's paintings during his lifetime, along with brief biographies.


Read more »
Collecting Waterhouse Paintings Today
Art dealers and Waterhouse's biographer, Peter Trippi, discuss the appeal of Waterhouse to modern day collectors.
Read more »
Lost and Found
Paintings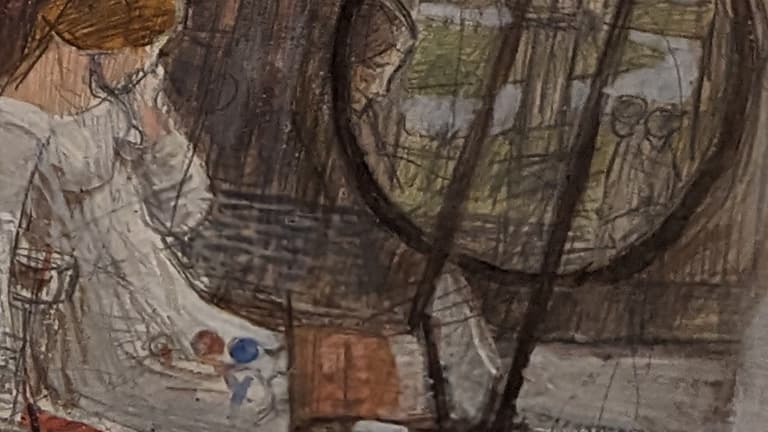 The Sketchbooks
Sketchbooks used by Waterhouse throughout his career were donated to the Victoria and Albert Museum in London by John Physick, great-nephew of the artist, and have now been digitised for online viewing. They can also be viewed in person in the Prints and Drawings Room at the museum.
Read more »
Caricatures
Exhibitions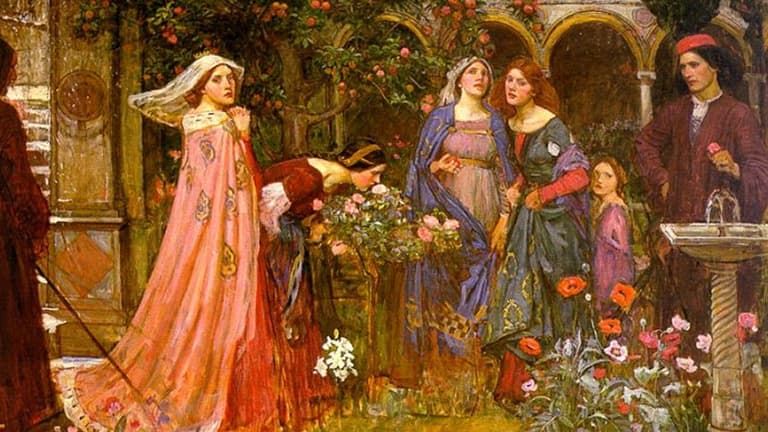 The Last Exhibition, 1917
After Waterhouse's death in February 1917, four paintings were exhibited at the Royal Academy that year, his last exhibition.
Read more »
Family
The Biographers
Rose Sketchley, biographer of JW Waterhouse
Some information about Rose Sketchley (1875-1949), an art critic who wrote about John William Waterhouse in 1909 (R.E.D. Sketchley, 'The Art of J.W. Waterhouse, R.A.', Art Annual (Art Journal Special Number), Christmas 1909). To this day, Rose is sometimes mistaken for a man due to using the initials "R.E.D." when publishing her work, or in correspondence with others.
Read more »
Timeline
Articles are written by Julia Kerr unless otherwise indicated.