Letter to Mr Sant
This letter from a private collection dates to the 1890s when Waterhouse was living at the Primrose Hill Studios. The recipient of this letter is difficult to decipher - it could be Sant, or Jacob. James Sant (1820-1916) was a British painter.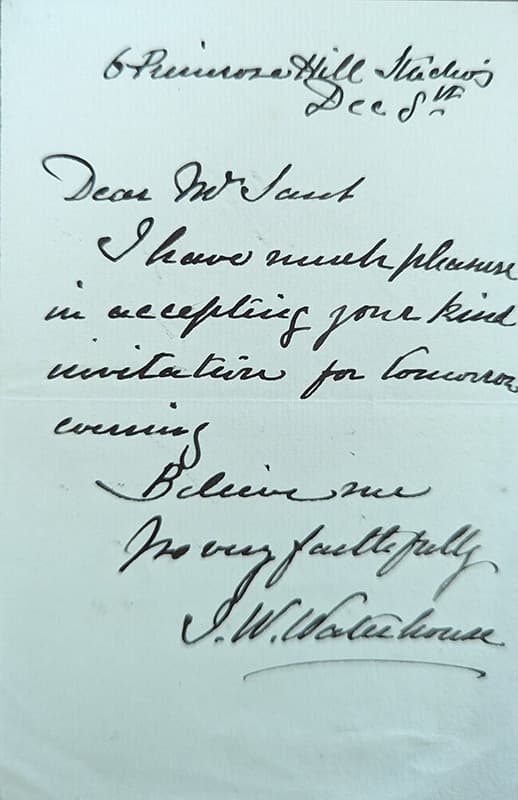 Transcription:
6 Primrose Hill Studios

Dec 8th

Dear Mr Sant

I have much pleasure in accepting your kind invitation for tomorrow evening.

Believe me

Yrs very faithfully

J.W. Waterhouse
Continue reading:
Letters written by John William Waterhouse
Little is known about John William Waterhouse's private life. This website has gathered together a number of letters written by Waterhouse which are now in private collections.
Read more »