Biography
Discover more articles about John William Waterhouse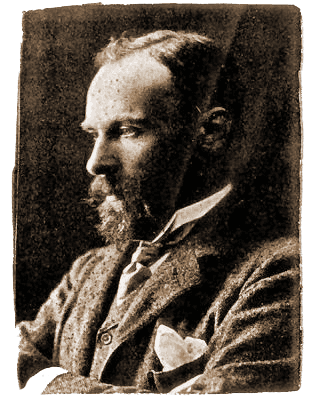 Waterhouse painted figurative and narrative pictures primarily in the medium of oil. He found inspiration in stories and legends from British literature and Classical mythology. His paintings are scattered throughout the world: many are owned by public museums in the United Kingdom, Australia and elsewhere. Others are in the hands of private collectors in the UK, USA and Russia. Waterhouse's most famous painting is The Lady of Shalott (1888) owned by London's Tate Gallery, and currently on loan to Falmouth Art Gallery. It depicts a scene from Alfred Lord Tennyson's poem of the same name.
Reputation
In his lifetime, Waterhouse was well regarded by his fellow artists, art critics and the general public. His work fell out of fashion, along with that of other Victorian painters, with the advent of the First World War, and wouldn't become popular again (with the public at least) until the late 20th century.
The Models
Waterhouse's paintings are famous for the feminine beauty depicted in them. His genre of female beauty became known as 'The Waterhouse Girl'. The identity of Waterhouse's models range from family members and friends, to professional artists' models. Some of the young female models would later become famous in their own right as renowned stage actresses and movie stars.

Continue reading
Discover Exhibition, Auction News and recent books and articles about Waterhouse