The Lady of Shalott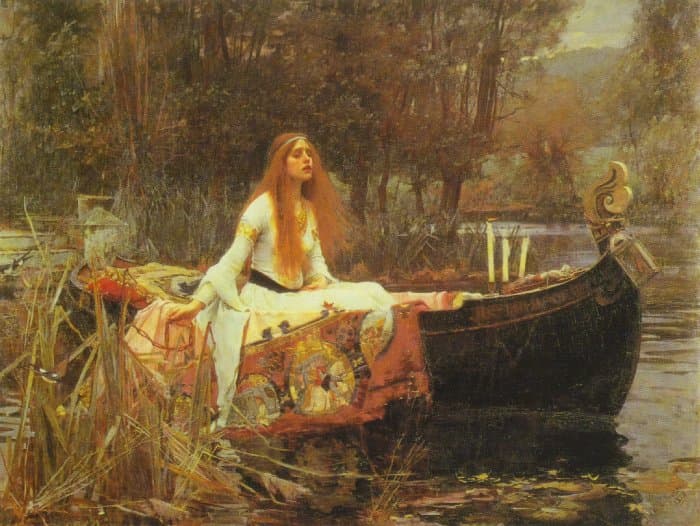 Date created: 1888
This painting is based on the poem The Lady of Shalott by Alfred Lord Tennyson. It illustrates the lines:
"And down the river's dim expanse
Like some bold seer in a trance,
Seeing all his own mischance -
With a glassy countenance
Did she look to Camelot.
And at the closing of the day
She loosed the chain, and down she lay;
The broad stream bore her far away,
The Lady of Shalott."
See also