Gather ye Rosebuds while ye may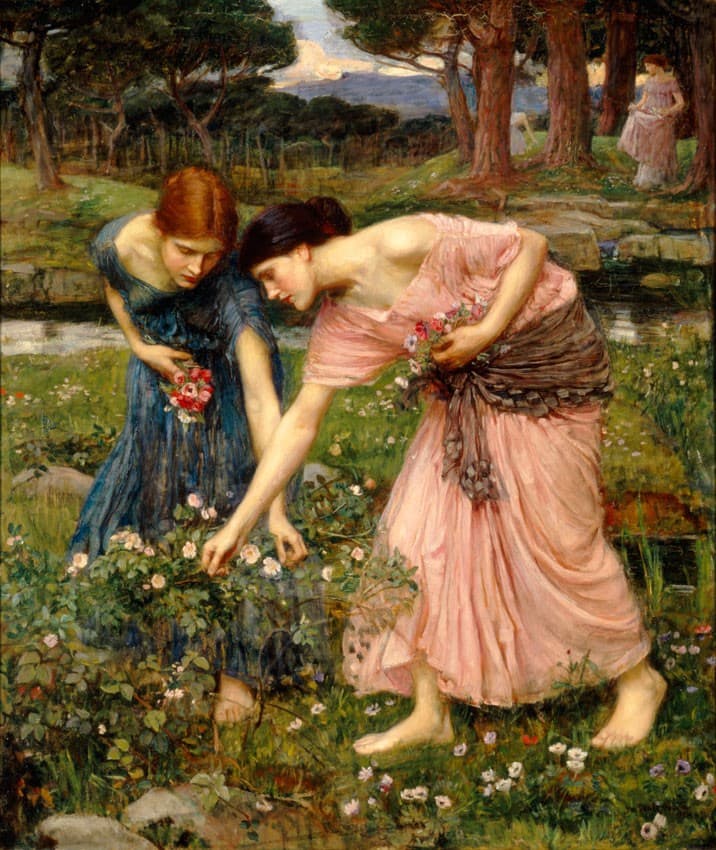 Date created: 1909
"Gather ye rosebuds while ye may
Old time is still a-flying;
And the same flower that smiles today
Tomorrow will be dying."
(Robert Herrick)
Celebrating the splendour of youth and the joys of spring, this important rediscovery was made by Odon Wagner.
The work has never been exhibited in public and was reproduced only once during the artist's lifetime. The painting is signed and dated 1909 and has been established as the first picture in the Symbolist 'Persephone' series that engrossed Waterhouse from 1909 to 1914.